Arrival Time:  You're welcome to arrive anytime after 12:00pm on Thursday.

Dinner Time:  Dinner is planned for 3:00pm but depending on food, it could be closer to 4:00pm (or even 5:00pm).

Address:  403 47th St SE, Everett, WA  98203 (IMPORTANT: At the end of 47th Street it will "Y", stay to your left and keep to the pavement!  Not all maps show the street correctly.)

Parking:  Feel free to park in a variety of places that are available.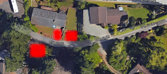 The Great Turkey Day Menu:
Deep Fried Turkey (Billy)
Ham (Carl)
Mashed Potatoes (Carl)
Stuffing (Scott)
Cranberry Sauce (Scott)
Sauteed Brussels Sprouts (CK)
Green Bean Casserole (Beth)
Onions Au Gratin (Michael)
Sweet Potatoes and/or Yam Dish (Beth)
Pumpkin Pies & Whipped Cream (Carol)
Apple Pie & Vanilla Ice Cream (CK)
Wine & Coke (CK)
Suggestions:
Appetizers
Beverages/Drinks/Punches
Guest List:
Scott and Carl (Your Hostess and Host)
Billy and Beth w/ Jadyn and Maddie
CK and Carlos w/ Patrick
Michael
Carol
Last updated: 11/13/2017 @ 12:00pm